On 25th of September 2017, 360&1 has been listed by EY in the 2017 Top 100 most promising French Start-up, ranking the 151° position.
In this ranking, 360&1 appears to be the second ranked french startup created in 2016.
The Entrepreneur of the Year Award celebrates its 25th edition to highlight once again the exceptional career paths of women and men, driving growth and competitiveness in France.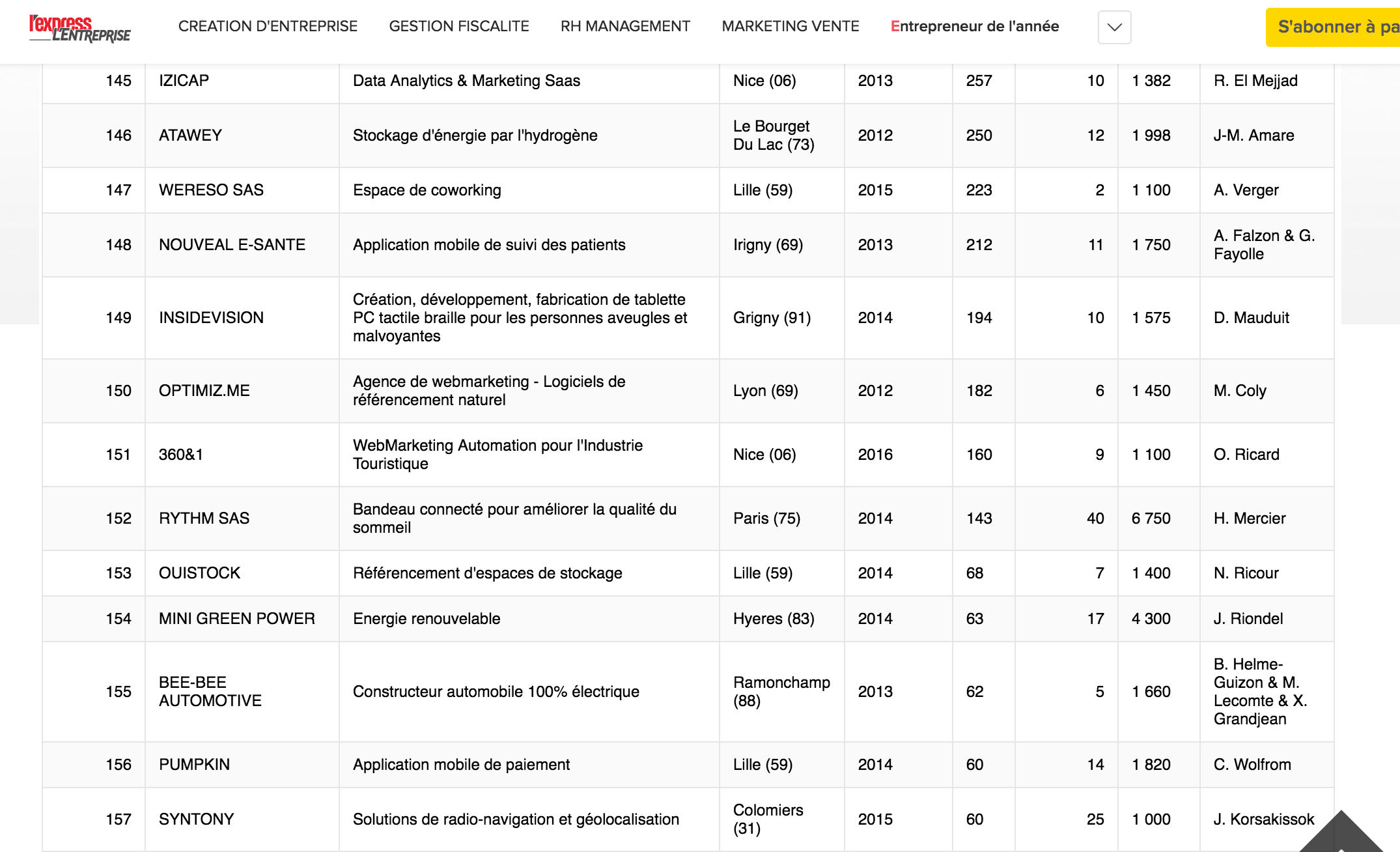 More about the Top 100